Hi. I'm Scott Jon Siegel. Here are some fun facts about me.
I'm a designer.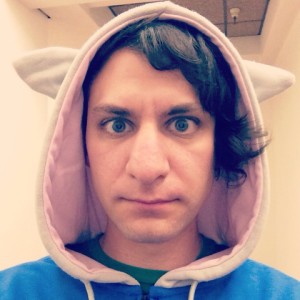 I love making things that make people happy. The things I make are playful, and I make them playfully. Problem solving is my constant mental exercise.
I'm proud to be a part of the PopCap team, working as a Lead Game Designer in their San Francisco office. My current focus is on research and development, rapidly developing game prototypes as part of the PopLabs group.
Previously I found myself at Disney/Playdom, helping launch two successful games: City of Wonder and Gardens of Time. And even earlier I worked on games for Zynga including Scramble Live for the iPhone, and Café World on Facebook.
You can find more info about my games and other projects here.
I have an itchy trigger finger when it comes to design, and constantly ruminate on new ideas and solutions to problems. I have a hard time turning this off.
I really, really like interaction.
I've been a game designer for over seven years, but I strongly consider myself a user experience designer. I've always thought of my role as an intersection of the playful and the functional. The point at which people meet technology is important in our society, and how we perceive technology figures greatly into how we think of it, and how we use it.
So I want to create apps and games and services where every interaction is meaningful; I want the simplest touch to be joyful; I want UIs to fade away and be counted as part of the experience; I want to create things that compel people to explore, and rethink their relationships to screens, to each other, and to themselves. But most of all, I want to use my powers for good.
I'm a Bard alumni.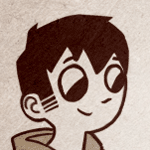 In May of 2007, I received my B.A. from Bard College in New York, where I majored in Literature and the Integrated Arts, with a concentration in game design. Bard helped me recognize the importance of orthogonal thinking — approaching problems from less obvious directions to achieve unique solutions.
I'm living in San Francisco.
I moved to California from the east coast in March of 2008. I like it here, and I think I'll stay awhile.
I love Quiznos.
I know it's weird, and my foodie friends make fun of me for it, but I absolutely adore Quiznos subs. The reason ties into my design philosophy. Ask me about it sometime!
Hey, as long as you're visiting, please feel free to check out my blog, my resume, or any of the other links above.
If you have any questions, or would like to get in contact with me, feel free to send off an e-mail to my first, middle and last name ÄT gmail DÖT com. Thanks for your interest, and have a nice day.
– scottjonsiegel
More of me on the internet: