Hi. I'm Scott Jon Siegel. Here are some fun facts about me.
I'm a game designer.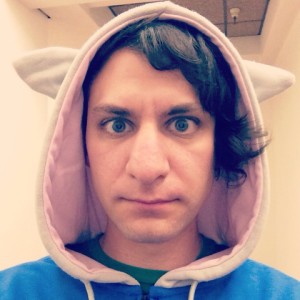 I'm proud to be a part of the PopCap team, working as a Lead Game Designer in their San Francisco office. My current focus is on research and development, rapidly developing game prototypes as part of the PopLabs group.
Previously I found myself at Playdom, helping launch two successful games: City of Wonder and Gardens of Time. And even earlier I worked on games for Zynga including Word Scramble for the iPhone, and Café World on Facebook.
You can find more info about my games In May of 2007, I received my B.A. from Bard College in New York, where I majored in Literature and the Integrated Arts, with a concentration in game design. Bard helped me recognize the importance of orthogonal thinking — approaching problems from less obvious directions to achieve unique solutions.
I'm married to a pretty rad person.
It's true! On June 21, 2009 I got married to the incomparable Bonnie Ruberg, former freelance journalist and Ph.D. candidate at Berkeley. Bonnie's the real deal, and has been an inspiration to me since 2004, when she launched Heroine Sheik and kicked off discourse about gaming and sexuality that's still ongoing today.
I'm living in San Francisco.
I moved to California from the east coast in March of 2008. I like it here, and I think I'll stay awhile.
I love Quiznos.
I know it's weird, and my foodie friends make fun of me for it, but I absolutely adore Quiznos subs. I'll write a blog post about it eventually.
Hey, as long as you're visiting, please feel free to check out my blog, my resume, or any of the other links above.
If you have any questions, or would like to get in contact with me, feel free to send off an e-mail to my first, middle and last name ÄT gmail DÖT com. Thanks for your interest, and have a nice day.
– scottjonsiegel
More of me on the internet: